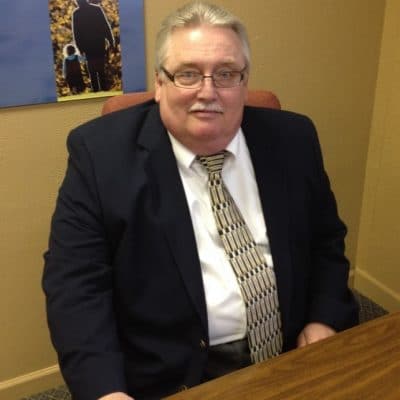 Rusty Atkinson
Marietta Office
Rusty Atkinson began his career with Gallagher & Son's Monuments in 1986 in memorial setting and installation.  Rusty liked all aspects of the monument business and in 1991 he became a memorial sales counselor.  Rusty has enjoyed serving families all over the Ohio Valley and in 2005 he welcomed the opportunity to serve families in the Marietta and Parkersburg area by becoming the memorial sales counselor at Miller Memorials; a division of Gallagher & Son's Monuments in Marietta, OH.
He currently resides in Woodsfield, OH with his wife Kristina.  He is the proud father of three grown sons and grandfather of Jordon and Zane. Rusty is very active as a Lay Pastor for 2 rural churches in the area, a member of Kiwanis (Past President), the Chamber of Commerce (Past President) and serves on the board of directors for the Baker Scholarship Endowment Fund.
When he is not serving families, Rusty enjoys being the bookkeeper for his son's Jr. High basketball team. He loves spending time with his family and friends and he patiently waits for the day the Cleveland Browns win the Super Bowl!
Contact >